Upcoming Performance Dates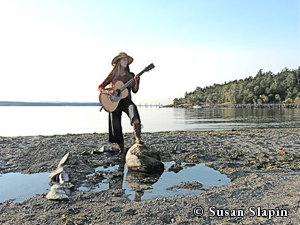 2014
Jan 14, Eastsound, WA: Lower Tavern Hosting Open Mic, Carolyn's set begins at 8pm
Jan 18, Eastsound, WA: Random Howse  7:30pm, $5
Jan. 23, Seattle, WA: Egan's w/Eric Apoe  7pm, $8
Jan 24, Redmond, WA: Soulfood Books  8pm
Jan 25, Snohomish, WA: The Repp 6:30pm
Jan 26, Woodinville, WA: Unity Center of Peace  10:30am
Jan 27, Anacortes, WA: Chandler Square  2:30pm
Feb 9, Eastsound, WA: Orcas Unitarian Church – Guest Speaker and Musician 11am
Feb  11, Eastsound, WA: Lower Tavern – Hosting Open Mic, Carolyn's set begins at 8pm
Feb 14, Deer Harbor, WA: Deer Harbor Inn 5:30-8:30pm
Feb 23, Eastsound, WA: Pete Seeger Celebration at the Emmanuel Parrish Hall 3-6pm
Mar 4, Eastsound, WA: Lower Tavern – Hosting Open Mic, Carolyn's set begins at 8pm
Mar 15, Snohomish, WA: The Repp
Mar 16, Woodinville, WA: Unity Center of Peace  10:30am, guest speaker and musician
Mar 17, Seattle, WA: Ida Culver House 11am
Mar 17, Seattle, WA: University House, 3:30-4:30pm
Apr. 9,  Seattle, WA: Bayview House, 11 W. Aloha St.,  7pm
Apr. 10, Lake Oswego, OR: House Concert with Carl Thor 7pm,
Apr 10 & 11, Portland,OR & Vancouver, WA: Available for private lessons
Apr. 12, Portland, OR: Artichoke Music with Carl Thor   8pm
Apr 13, Portland, OR: Center for Spiritual Living – Guest Musician 11am
Apr 13, Astoria, OR: KALA 7pm, 1017 Marine Dr.
Apr. 24, Seattle, WA: Dusty Strings – Available for private lessons all day
Apr. 25-27, Sandy , OR: Spring Fling Hammered Dulcimer Festival
May 11, Everett, WA: Garden Court House
May 17, Eastsound, WA: The Lower – Featured Performer and Host at Open Mic
May 20, Seattle, WA: Exeter House, 720 Seneca St., 7pm
May 21, Tacoma, WA: Rhapsody
May 22, Bellevue, WA: Crossroads 6:30-8pm
May 23, Snohomish, WA: The Repp  6:30-10:30pm
June 4, Kennewick, WA: Parkview 2pm
June 5, Enterprise, OR: Wallowa Valley Music Alliance Courthouse Concert Series
June 6, Spokane, WA: Grande Ronde Cellars 6-9pm
June 7, Sandpoint, ID: Cold Water Creek Wine Bar  6-9pm
June 8, Spokane, WA: Unity Spokane 9am & 11am
June 13, Everett, WA: Port Gardner Bay Winery 7-9pm
June 27, Eastsound, WA: Crow Valley Pottery 4-7pm
June 21-30, Deer Harbor, WA: Four Winds – Ukulele Classes M, W, F
June 29, Edmonds, WA: Edmonds Unitarian Church – Guest Musician and Speaker
July 2-18, Deer Harbor, WA: Four Winds - Ukulele Classes M, W, F
July 8, Eastsound, WA: The Lower Tavern – Featured Performer and Host at Open Mic
July 12, 13, Veneta, OR: Oregon Country Fair
Sat. Blue Moon Stage 11am w/Jeff Martin and Caryn Simmons
Sun. Shady Grove Stage 11am w/Jeff Martin and Caryn Simmons
July 15, Eastsound, WA: The Lower Tavern – Featured Performer and Host Open Mic
July 19, Deer Harbor, WA: Deer Harbor Marina 5-8pm
Aug-Sep 23rd - On Sabbatical – check out our trip blog
Sep 30, Eastsound, WA: The Lower Tavern – Featured Performer and Host Open Mic, 8pm
Oct 7, Eastsound, WA: The Lower Tavern – Featured Performer and Host Open Mic, 8pm
Oct 9, Bellevue, WA: The Gardens @ Townsquare
Oct 10, Snohomish, WA: The Repp 6:30-10:30pm
Nov. 7, Seattle, WA: Skyline, 3:30pm
Nov. 8, Olympia, WA: House Concert with Carl Thor
Nov. 9, Olympia, WA: Unity Olympia – Guest Musician, 10am
2015
Jan 17, Everett, WA: Port Gardner Bay Winery  7-9pm
Feb 21, Everett, WA: Port Gardner Bay Winery  7-9pm
Mar 17, Bellevue, WA: The Gardens @ Townsquare (tentative)
Apr 18, Everett, WA: Port Gardner Bay Winery  7-9pm
Apr 24-26, Sandy, OR: NW Hammered Dulcimer Festival (SFR)
May 3, E. Wenatchee, WA:  Cascade UU – Guest Musician
May 16, Everett, WA: Port Gardner Bay Winery  7-9pm
May 28th, Bellevue, WA: Crossroads 6:30-8pm
June 20, Everett, WA: Port Gardner Bay Winery  7-9pm